During natural process, harvested coffee goes directly to the patio to be put to dry. The fruit of the cherry slowly dries out with the coffee bean itself still inside, infusing the bean with fruit and aromatic notes that carry through all the way to the cup.
We let the cherry dry to an even level. Depending on the weather and the composition of the lot, the coffee will dry for 3 to 5 on the concrete patio (8 hours per day).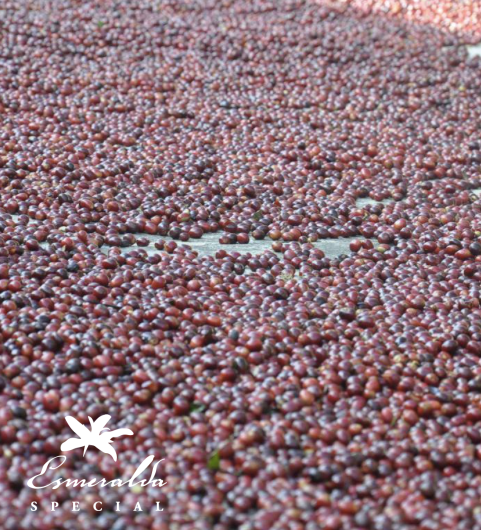 After it has reached a sufficient dryness, we rotate the lot into one of our Guardiola driers for 72 hours to round out the drying process and prevent fermentation.
After drying is complete, the coffee beans are mechanically separated from the remaining fruit material.